Featured Item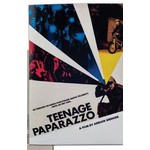 Video In Print Card - 2.4" or 4.3&q...
Video in Print engages the audience in a revolutionary way: your custom-printed traditional corporate marketing communication is amplified by an arresting video, synchronized with crystal-clear audio....

Welcome!
Cravens & Associates Inc. has been in the sales of promotional advertising products for over twenty-five years. The past seventeen of those years we have been a supplier of promotional items for SERVPRO® franchises. We provide a prompt, courteous response to your promotional requests. Our team is driven by service to your needs and requests.

This website is designed to display the latest, time-proven promotional items that you rely on to let your customers remember you and your services and how to contact you for future needs.

If you have special requests or need additional information, please contact our team at Cravens & Associates toll-free at 1-800-582-2950.